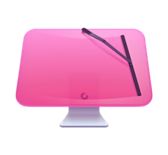 How to Downgrade from macOS Monterey to Big Sur.
If you have macOS Monterey on your Mac and have decided that you do not like it or that your Mac is having trouble operating it, the good news is that you can downgrade to Big Sur. In this article, we will show you how to do just that. If you download a free version of CleanMyMac X (It's notarized by Apple on macOS Monterey. it pretty much runs maintenance scripts whilst optimising your storage and speeding up your mac.)

It is also important that your Mac is connected to the Internet at any time during the process. After downgrading Monterey, you will need to delete your boot disk and perform a clean installation on Big Sur.
This is the process we will guide you through in this article. The first thing you should do if you decide to downgrade your Mac. If you use Time Machine to backup, you can right-click on Time Machine in the menu bar and select Backup. You can also use the backup application and run backup within the application.
This saves you time if you use Time Machine to restore your Mac after upgrading from Monterey, and you will be able to restore your Mac from a backup instead of from scratch. Creating a backup is much easier than deleting garbage from your Mac. You will share 20GB of system trash, outdated apps and parts of the cache. You do not need to create a clone of your boot disk or use a tool like Carbon Copy Cloner or Superduper. Eliminating garbage on your Mac will make your system more responsive.
To detect trash on your Mac, check out the free version of CleanMyMac, which is downloaded directly from the developer. Most Intel Macs shipped in 2018 and later include Apple's T2 security chip. Macs with Apple silicon do not, but the T2 chip has the same security features as the M1 chip. The full list of these Macs can be found here. They require you to change the security settings, but you can boot from an external hard drive or USB stick.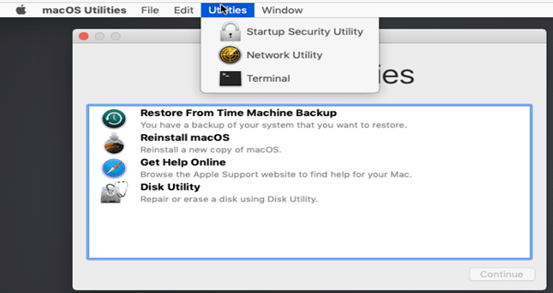 Here's how to do that now. Restart your Mac by holding down Command when you see the Apple logo. To start your Mac, click Utilities on the menu bar and select Startup > Security Utility. Select Enter macOS password and enter the admin name and password.
We will delete your boot disk, so to downgrade from Monterey to Big Sur, we will need to create a bootable installer for Big Sur. Under External Boot, select Allow booting from external media.
Once you have erased your hard drive you can reboot your Mac with Command + Shift + Option + R, enter Internet Recovery and select the option to install the version of macOS that came with your Mac. We will use the Terminal App for this. If your Mac has already shipped with Big Sur, you can skip this step. You can be demoted from the public beta of Monterey by going to the App Store, searching for "Big Sur" and pressing OK, and then getting back here. Or you can download the full version of the software using this link to find a link to Big Sur in the App Store.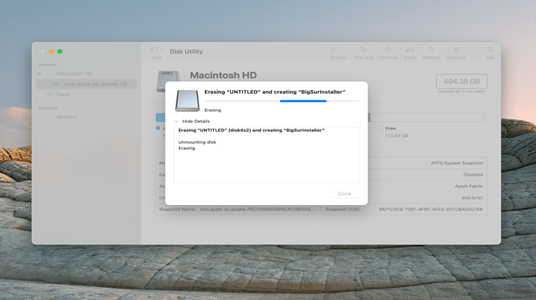 Once the installer is running, download everything, then click on the Apple menu and select Quit Now. The app will automatically launch and perform the download, then click the Apple menu again and select Finish now.
Access an external hard drive or USB stick with at least 16 GB Big Sur Installer space. Use Disk Utility to format the drive with macOS Extended Journaling. In the Terminal window type: sudo /Applications/Install\ macOS\ Big Sur.app/Contents/Resources/createinstallmedia --volume /Volumes/BigSurInstaller


Go to Applications > Utilities > Launch terminal. Type y and press Return. Enter your admin password.
Give the volume a name and select APFS (MacOS Extended Journaling Format). Select your startup disk and press Delete. Wait until the process is complete. Restart your Mac by holding down Command + R until you see the Apple logo. Select Disk Utility and press Next.
Once this is complete, exit Disk Utility. Now Big Sur is automatically installed on your Mac.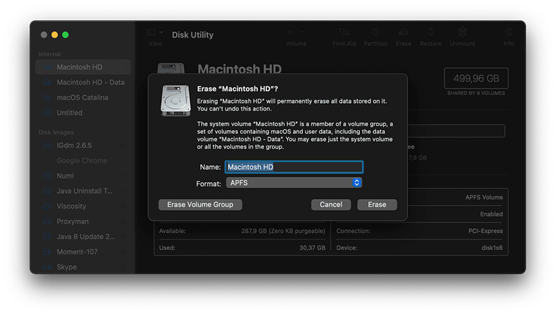 After Big Sur completes the installation, start your Mac in recovery mode by holding down Command + R when you see the Apple logo. Make sure that the hard drive is connected to the Time Machine Backup with your Mac. Select Restore Time Machine Backup. Select the hard drive on which the backup is stored.
Find the latest Big Sur disk that should be the last before you upgrade from Monterey. Press OK to continue to wait for the hard disk to be restored. If for some reason you want to upgrade to Big Sur and your Mac is still running Monterey, you might want to optimize Monterey's performance with a maintenance routine.
With just a few clicks you can improve the performance of your Macs. Upgrading from Monterey to Big Sur is not an easy process, which simply means deleting the boot disk. Apple's CleanMyMac X authentication tool allows you to do a lot more, including repairing disk permissions and running maintenance scripts. If you do not have it yet, you can download it here for free. Before you start, you should make sure that you have backed-up all the data on your Mac.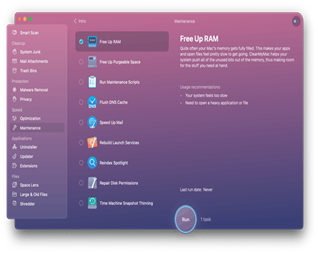 The use of Time Machine makes it easy to recover files quickly and easily, as well as fast and inexpensive as it can be.
If you want to continue using Monterey but it makes your Mac slow, you should use CleanMyMac X to optimize and enhance it.
If you need any further help or get stuck please get in contact with one of our support team members.